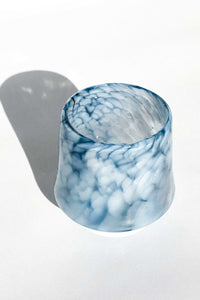 Hand Blown Glass
Our friend Kate Civiero of Infinite Glassworks made a few beautiful hand blown glasses for us.
Called the Facet Cup, these are a brand new design for cider, wine or a cocktail. The smaller diameter and angular sides make it a pleasure to hold in your hand while you sip your favourite drink.
Each glass is sold individually.
3.25" high by 3.5" wide
Holds approximately 300mL