Fruit, flowers & feelings.
Our holiday sale is on now. All online orders $100+ get 10% off.
Revel is an exploration of fruit and botanicals—for the modern drinker.
Always wild fermented, our ciders and wines are the truest reflections of the people, time and place that they come from.
I'm ready, let's go →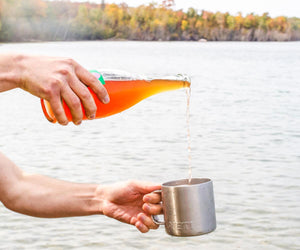 Fruit and botanicals.
While we're known for our wild apple fermentations, we don't subscribe to the idea that cider must only be made from apples.
We're obsessed with tasting the full spectrum of experiences that plants in our corner of the world have to offer — Fruit, leaf, roots and flowers.
Unique and complex
Reach for Revel when you're looking for something complex enough to contemplate, but easy enough to sip.
Foraged and farmed
Made with real fruit and funky botanicals, all grown in Ontario. Keeping it local means we get to continually stretch our creativity, all while helping our native ecosystem thrive.
Doorstep delivery, Canada-wide
We were shipping online before it was cool. We bottle, pack and ship everything to your door from our little fermentory in Guelph Ontario.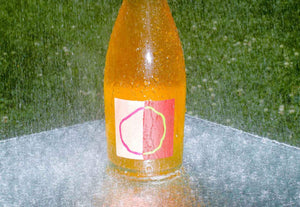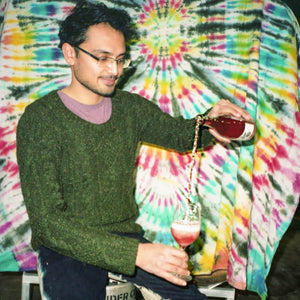 Hey folks, Tariq here.
I started Revel way back in 2014. A long-time lover of novel flavours in beverages and food, I knew I had to try my hand at creating.
Revel is the result. Now a team of 7 passionate people, we continue to push our own understanding of what fermented fruit can be.
Learn more